How to attach a strap to the SharpShooter System
There are many options for using a strap with the SharpShooter System:
Here we are using a SharpShooter WindowSling clamp adapted with a speed strap mount and with a tether in place of the WindowSling strap. This is one of the most versatile methods as the position is easily changed or removed to allow more options when using other accessories or a tripod. The clamp can be "stored" on top of the MonoRail, allowed to hang by the tether, or removed entirely.

Black Rapid style connector (**see note at bottom of page)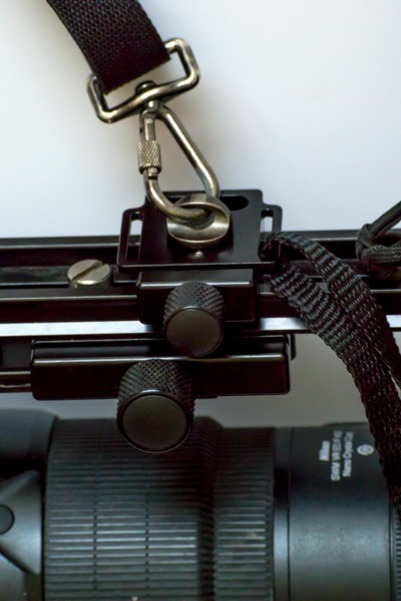 Here is our Strap Clamp with safety tether (hand strap) and OpTech's Pro-Loop connectors ("Utility Strap-Sling")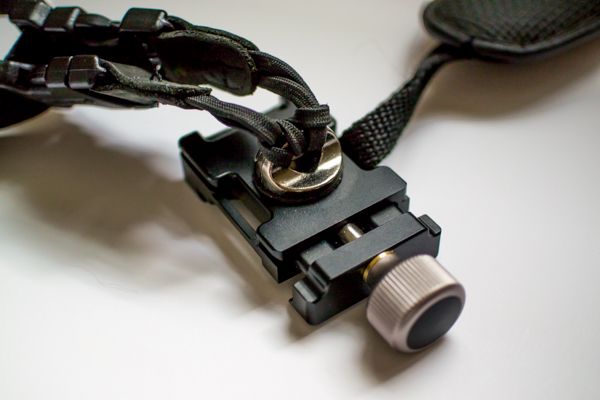 Here is our Strap Clamp with safety tether and Peak Design's Dyneema connectors ("Slide" strap)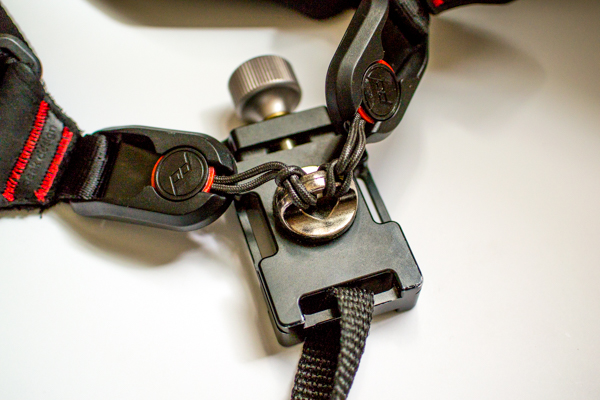 You can also attach a standard OEM type strap to available open space along the rail (if there is any).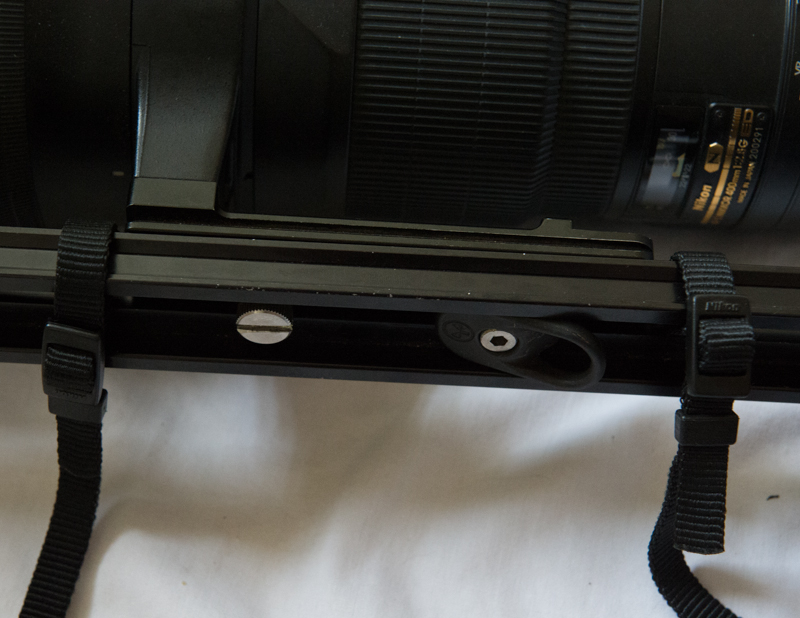 You can attach most straps to our Strap Mount Hardpoint. Here it is shown used in place of one of the lens mounting screws with an OEM strap.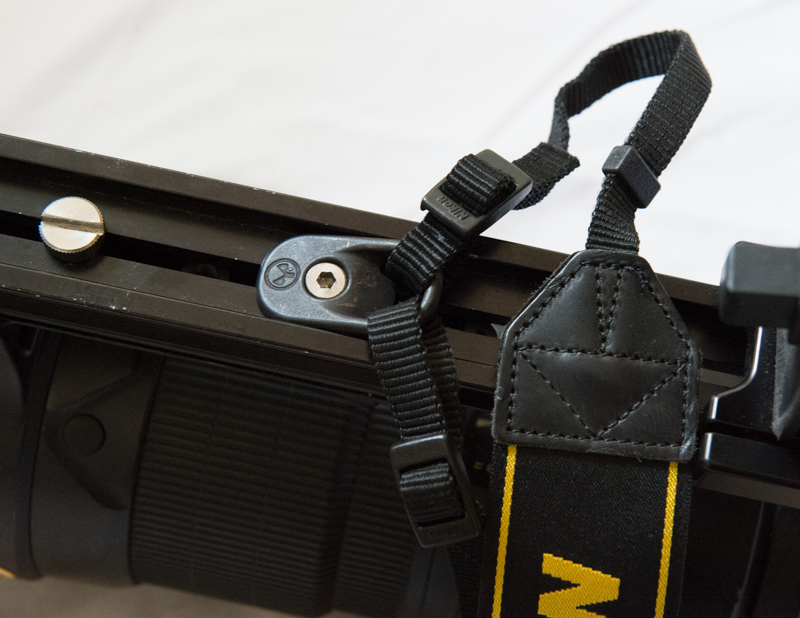 And with a Black Rapid clip mount.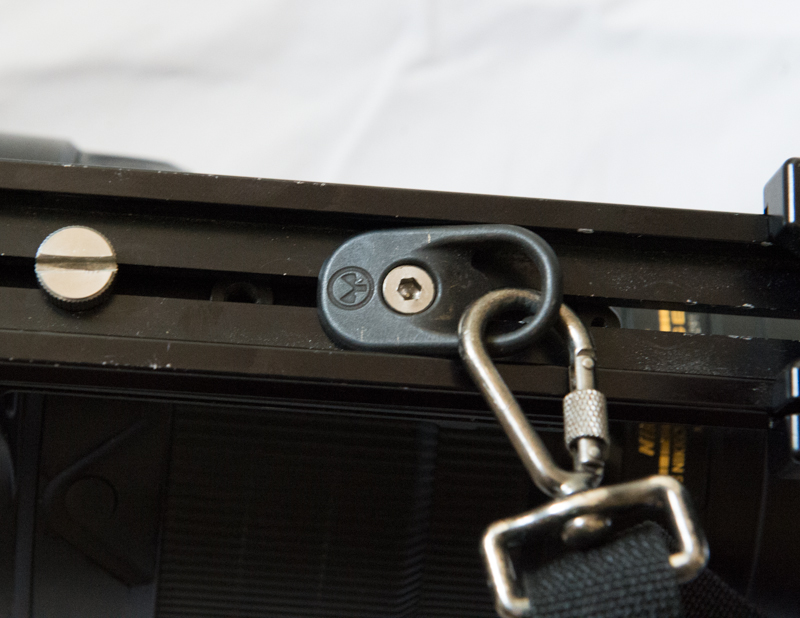 We also offer custom made pins for attaching CarrySpeed straps. Shown here replacing a lens mounting screw. (the far right screw is securing a Kirk flash bracket mount)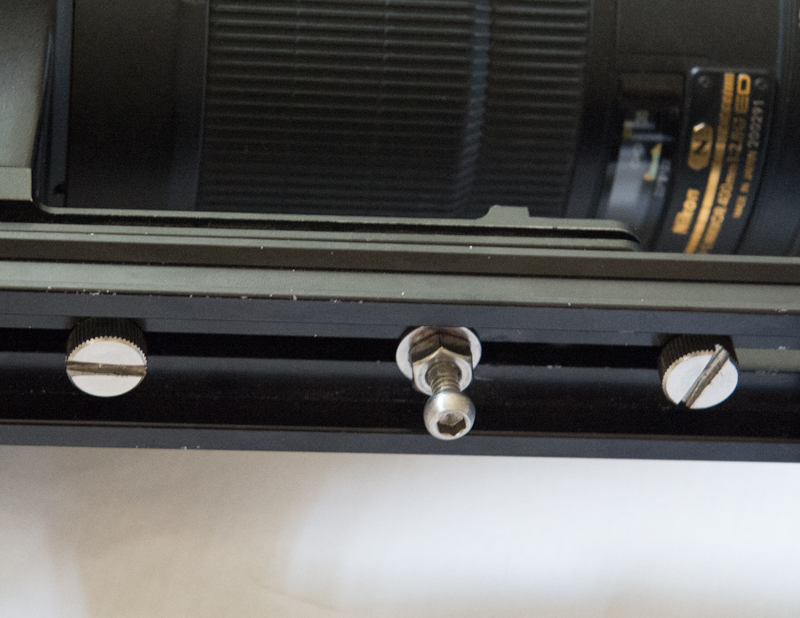 Or, there are several options for attaching a strap directly to the stock using a custom made CarrySpeed pin, DIY using a standard eye-bolt, or even the integrated strap loop at the butt of the stock. When carried this way it is highly recommended that a safety tether be used to connect the lens to the strap. We do *not* recommend carrying heavier combinations from the stock (the integrated strap loop is intended for carrying the Camera mount separately when not attached to a camera/lens).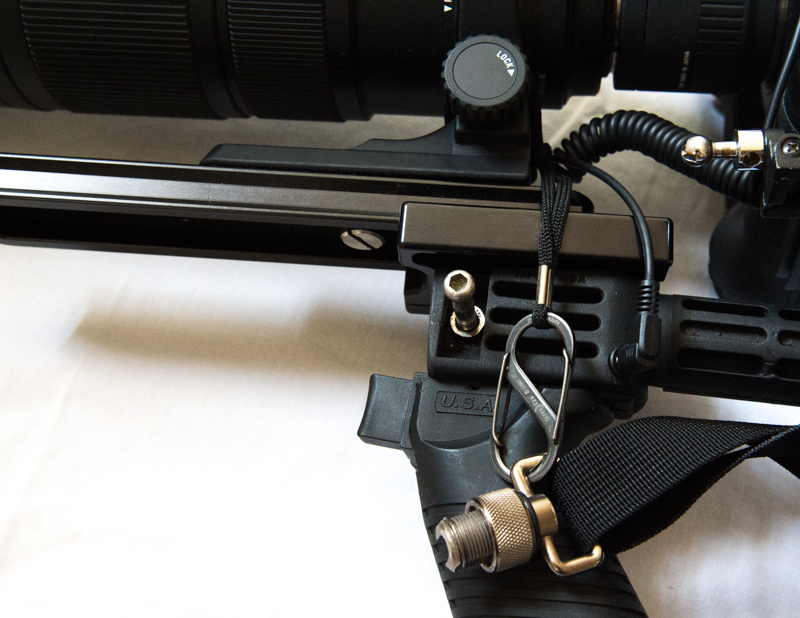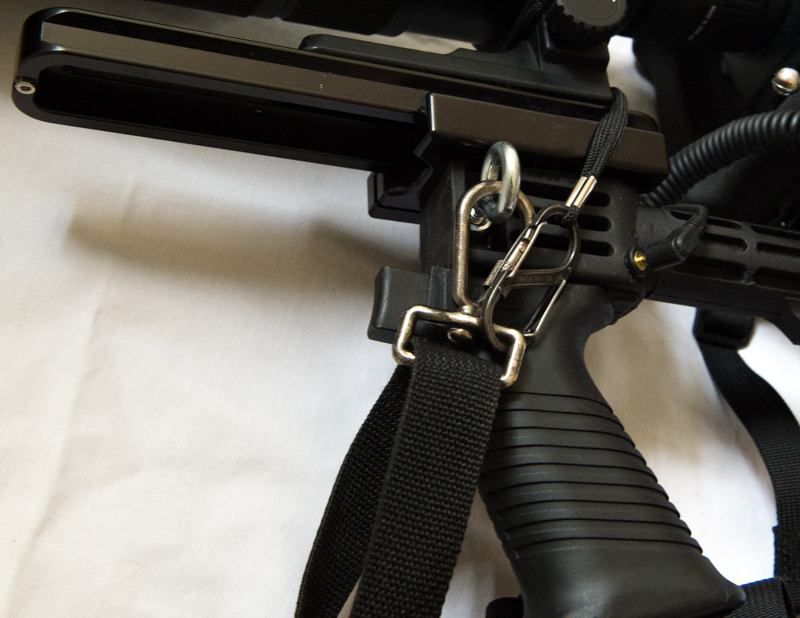 ** Black rapid clips are made from zinc alloy and are not as hard/durable as the stainless steel mounting lug on our clamps. They will wear through over time, particularly when carrying heavier gear like professional DSLR's w/ 400/2.8 or 600/4 lenses.
*ALL mounting connections should be periodically inspected for security and wear.