Simple, Secure, and Comfortable! 
One piece leather design
No stitching or rivets to fail
Made to order custom lengths
Built in camera protection keeps 1/2" eyelets off of the camera
Shoulder straps, sling straps, wrist straps, and lanyards 
---
---
*The unique SharpShooter Camera Straps are made from 6oz 100% latigo saddle leather
*Latigo leather is both soft and strong. Wears in very nicely with use
*The unfinished side of the leather is left slightly rough to reduce slipping
*There is no stitching to break or rivets to pull out
*All of the straps have built in camera protection separating the eyelet/clip from the camera body
*All straps are approximately 1/2 inch wide and are made to customer specification length up to 72 inches
*All straps come with 1/2 inch eyelets included
*Optional stainless steel quick attach S-clip
*Not recommended for heavier cameras due to the narrow strap width
*Made to fit one order at a time 
*Economically priced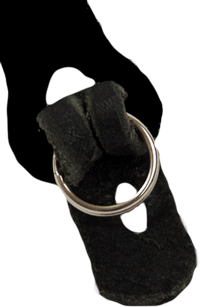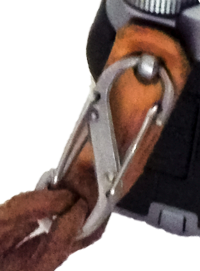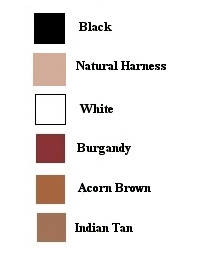 Stock colors are Natural, Indian Tan, Black, and Burgundy. Other colors are available on request (will require additional time).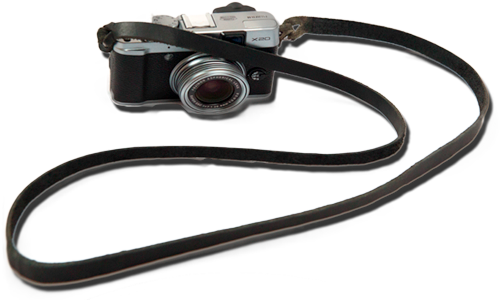 Standard Shoulder Strap: $19.99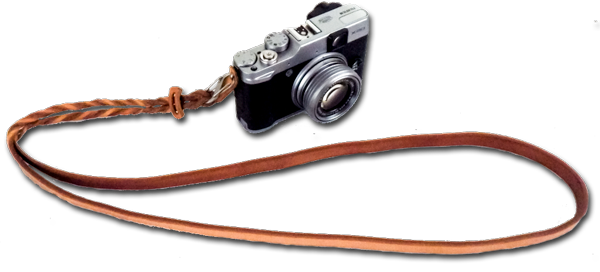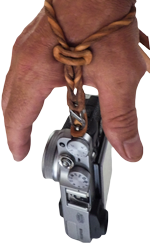 Single point Sling Strap w/ built in wrist strap function: $24.99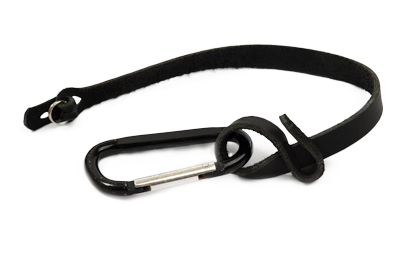 Adjustable Wrist Strap: This comfortable wrist strap can also function as a safety tether by attaching an inexpensive clip (not included). Attaching the clip to your camera bag strap turns it into a "speed strap." A wrist strap made for a 4in palm size results in a tether approximately 14in long with clip. $14.99
Stainless Steel S-Clip Option: $4.99