Mount heavy equipment anywhere!
Mount almost anything, almost anywhere
Large grip range
Rated for up to 440lbs
Patent Pending
---
---
*The 2 1/2 inch platform and 3/8" screw allows the mounting of most tripod heads.
*The 1/4 inch set screw can be used to lock a tripod head in place or it can be extended above the platform for securing smaller items like speedlight mounts.
*Adjusts between ~ 2 3/4 - 1 1/4 inch for round supports, and between ~ 2 1/2 - 1/2 inch for rectangular/square supports. 
*Ideally suited for mounting on vehicle roll bars/cages.
*Weighs only ~ one pound. 
*Produced in anodized/powdercoat black.
$89.00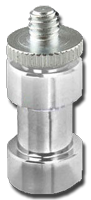 3-in-1 Spiggot with 1/4-20 adaptor: for mounting lighting equipment.
$4.99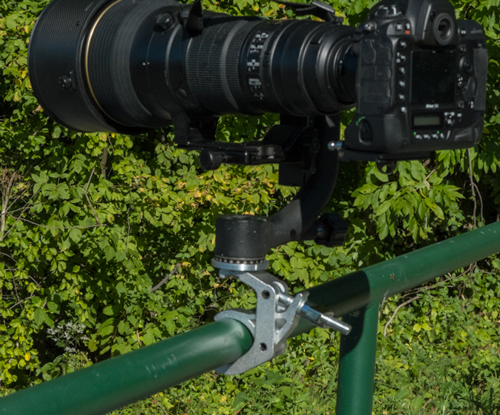 Supporting a D4, 400mm f/2.8, Full Gimbal head on tubular railing.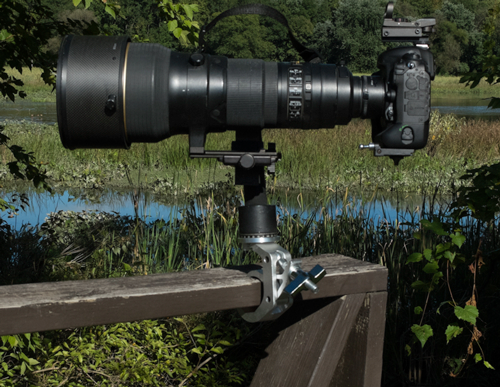 Mounted on 2x4 railing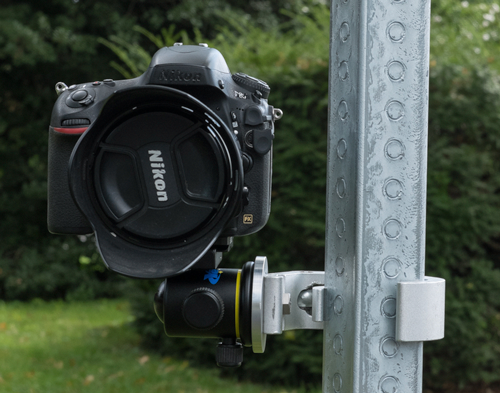 D800 on a typical ball-head and mounted on a square street sign post.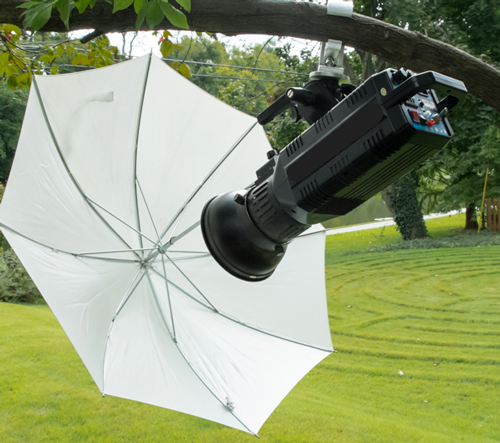 Supporting a Studio Strobe on a tree branch (requires a 3/8" threaded spigot)
You can't do that with any other mount! And do you really want to trust your expensive gear to those little clamps or twisty tripod pod things?

**May damage softer materials and thin wall tubing with heavier loads and greater clamping force applied.